Zoom call with India
On 17 February 2022, the school class 10b spoke with an Indian woman in a zoom call.
She told us that she was a tourist guide until 2020 and that she now works for a health company.
We spoke about many topics and she said that we should visit India one day.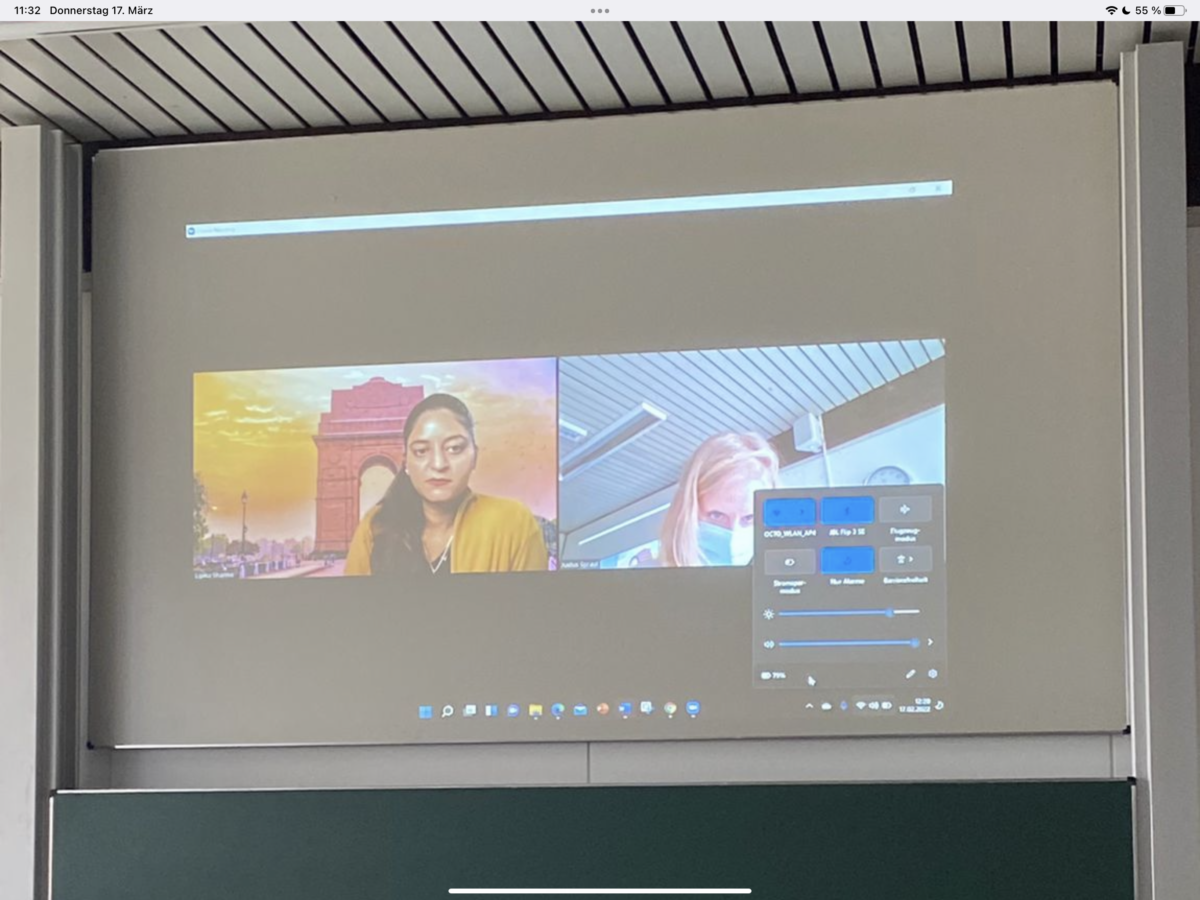 Another topic we spoke about the difference between poor and rich people.
She told us that they live in a very different setup, but for example the public schools are the same for everyone. However the living conditions are much better when you are not poor.
Then we talked about Indian food and she told us her favourite one.
When a student asked her whether she sees China as an economical threat, she answered that China is a very important trade partner. But she said too that China is also a threat, for example every Xiaomi and Oneplus mobile phone is sending data to China like emails. That´s a very big problem and that´s why these brands are forbidden in India. So don't buy these brands if won't see your data on Chinese Servers. To sum up it was a very interesting talk and a great opportunity to meet a nice person from an Asian country.
From: Philipp Kuderer and Sophie Jarolin